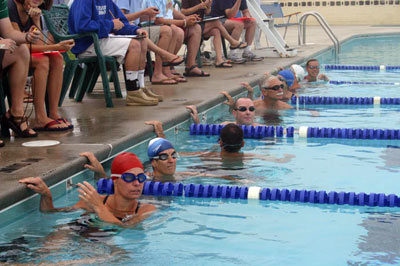 MINCEMEAT ONE MILE SWIM is open to all swimmers willing and able. The race begins at 9:00am at the Rockbridge Aquatic Center (the bubble pool) on the day of the festival - with warmups beginning at 8:30am.
CLICK HERE for 2019 Mincemeat Mile Swim Entry Form
The event will be seeded slowest estimated swim to fastest estimated swim.
Each swimmer will have their own lane.
After seeding is complete swimmers will be sent via email an estimated start time.
Lap counters will be used.
Warm-ups for the first heat will begin at 8:30 a.m. There will be one lane available for continous warm-up and warm down during each heat.